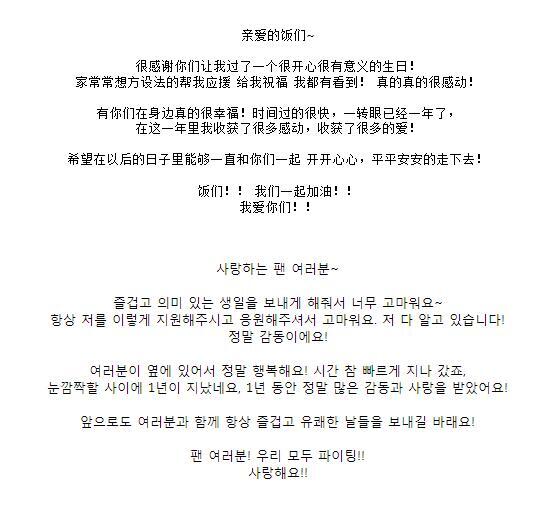 Translation:
Spoiler:



Beloved fans~
Thank you so much for such a happy and interesting birthday!
I saw everyone's methods of helping me and wishing me a happy birthday! I'm very, very touched!
I'm very blessed to have you by my side! Time has gone by very quickly. One year passed in a blink of an eye. In this year, I've received a lot of touching [moments] and a lot of love!
I hope that I can be with you in later days happily, peacefully moving forward!
Fans!! Let's work hard together!!
I love you!!



Credit:
EXO-M Website
Translated by:
exouicheonsa@luhanworld
crossposed at EXOdicted as Ace吴 & fy-smentertainmentboys.tumblr.com
TAKE OUT WITH FULL AND PROPER CREDIT!